Credits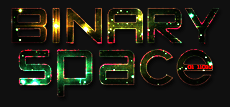 Class 3 Outbreak is developed by Binary Space, copyright © 2009 - 2012.
Technical Director / Programming:

Saxon Druce



@SaxonDruce
Creative Director / Design / Art:

Jay Weston



@JayWeston
Additional Programming:

Luke Mitchell

Music:

Rhys Lindsay
www.rhyslindsay.com

Wagner Bridal Chorus: Kevin MacLeod
incompetech.com
SEO:

Jon Weston
www.leadnet.com.au
Images, Photography, Icons:

Marcin Wichary
Simonov
Mad House Photography
Vaughan Leiberum
Standwhit607
Login icons by jwloh
Editor tool buttons based on icons by Icons Etc
App Store button by GraphicsFuel

Sound Effects and Music Samples:

www.freesound.org
Acclivity, Analogchill, Corpsehere, Ddohler, Dobriode, Erdie, ERH, Fastson, Figowitz, Fotoshop, Freqman, gcmax, Gezortenplotz, Guitarguy1985, IfartInYourGeneralDirection, Isprice, Jon285 Kathol, Leady, Martypinso, MorganTJ, NoiseCollector, Omar Alvarado, Percy Duke, PhreaKsAccount, Pushtobreak, Reinsamba, RHumphries, Thanvannispen, Vosvoy, Vtownpunks
Supporters:

Big thankyous to the following people who helped support the development of Class 3 Outbreak!

Class 1 Survivors:

Ethan Maglaya
Emil Olofsson
Paul Drees
Adam Day
João Pedro Fernandes
Sean Phippen

Special Thanks:

Jodie, Aiden and Laura Druce
Miles Tilmann @ PixelJam
Colm Larkin @ Gambrinous
Sam Horton @ FunFaceGames
Adam Schroeder @ Flash Game License
Everyone who Dugg or otherwise promoted ZOS and C3O
Zombies, each and every one of you!
'Class 3 Outbreak' has been independently created in Australia and is not associated with any book, movie or other creation.